2017 MAP Conference Presentations
On March 24-25, 2017 MAP experts from around the world gathered in Philadelphia to present the latest research in MAP science. Each researcher presented the latest advances from their group to the assembly in an interactive format. Below are the presentations from this conference.
PLEASE NOTE: Due to the legal restrictions of the host venue, the conference videos may be viewed solely on the Human Paratuberculosis Foundation website and may not be duplicated, removed to or embedded elsewhere. We encourage sharing a link to these videos on our site!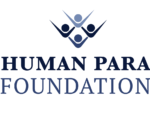 Dr. Nicole Parrish of the Johns Hopkins School of Medicine and Dr. Neil Goldberg of the University of Maryland, begin the presentation by discussing tuberculosis and the Wayne Model of Non-Replicating persistence, and how that model relates to MAP latency. Their research shows that MAP can convert from an aerobic (oxygen using) state to an anaerobic (non-oxygen) state similar to that seen in tuberculosis. The presentation concludes with a discussion of MAP antibiotic susceptibility and a case study where a combination of antibiotics led to cessation of Crohn's disease and pyoderma gangrenosum.