2017 MAP Conference Presentations
On March 24-25, 2017 MAP experts from around the world gathered in Philadelphia to present the latest research in MAP science. Each researcher presented the latest advances from their group to the assembly in an interactive format. Below are the presentations from this conference.
PLEASE NOTE: Due to the legal restrictions of the host venue, the conference videos may be viewed solely on the Human Paratuberculosis Foundation website and may not be duplicated, removed to or embedded elsewhere. We encourage sharing a link to these videos on our site!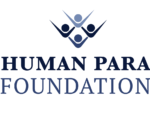 Dr. Harry Oken is an Internal Medicine practitioner and a professor at the University of Maryland. Here, he presents one of his most challenging cases which had some of the hallmarks of Crohn's disease, and was eventually resolved by a regimen of 5 antibiotics. The patient tested positive for MAP, and Dr. Oken hypothesizes that the MAP infection damaged the nerves in the ileum, leading to disease. This report suggests that MAP may be able to cause a variety of chronic illnesses apart from Crohn's disease.