2017 MAP Conference: Is MAP the Trigger in the Crohn's Spectrum?
by Dr. Harry Oken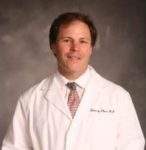 Dr. Oken is an Internal Medicine practitioner and a professor at the University of Maryland. Here, he presents one of his most challenging cases which had some of the hallmarks of Crohn's disease, and was eventually resolved by a regimen of 5 antibiotics. The patient tested positive for MAP, and Dr. Oken hypothesizes that the MAP infection damaged the nerves in the ileum, leading to disease. This report suggests that MAP may be able to cause a variety of chronic illnesses apart from Crohn's disease.
Q&A Session
A discussion on the applicability of this case study to future patients.
Were genetic markers, like NOD2 or a Prometheus panel, done on this patient?
Did the patient have Saccharomyces antibodies?
Did the MRE show any information on the mesenteric lymph nodes?
At what point did the diarrhea resolve in this patient?
Interview with Dr. Oken
Questions and issues discussed include:
A discussion about Dr. Oken's practice and how he got interested in MAP.
Can MAP cause conditions other than Crohn's disease?
What dietary and lifestyle measures do you recommend for Crohn's disease patients?
What is the role of Vitamin D in Crohn's disease, and what level is ideal?
Will Vitamin K stimulate MAP to grow in patients?
What is your position on MAP in Crohn's disease?
What is your advice to patients who want to treat their MAP infection?