Diagnosis and Treatment of Human Infection by MAP
by Dr. J. Todd Kuenstner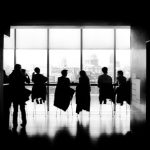 Dr. Kuenstner details 5 case studies of related patients diagnosed with combinations of Crohn's disease, Complex Regional Pain Syndrome, Raynaud's phenomenon, Type 1 Diabetes and Lymphangiomatosis who also tested positive for MAP. Two patients were successfully treated with antibiotics and ultraviolet blood irradiation therapy. A Q&A session follows the presentation.
 A Note from Dr. Kuenstner regarding Ultraviolet Blood Irradiation Therapy
AVIcure Bioscience has not obtained but will be seeking FDA approval for its UVBI device. I used Dr. Stuart Weg in New York as a consultant because his UVBI procedure uses a fully disposable single use sterile cuvette and blood collection system. He uses a dosage volume of 200 to 300 cc of blood sufficient to obtain the results similar to the original Knott Hemo-irradiator; a precisely controlled flow of blood past the Ultraviolet Light lamp with regular calibration of that light. These procedures standardize and optimize the therapy.
It should be noted that none of the Ultraviolet blood irradiation devices in use by the American medicinal community are FDA approved and therefore cannot be recommended unconditionally.
Video Presentation