About Us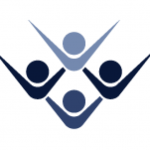 Formerly known as The Crohn's Infection, Human Paratuberculosis Foundation, Inc. is a non-profit organization founded in 2016. We are a IRS 501(c)(3) non-profit organization. Managed by a dedicated group of volunteers, the Human Paratuberculosis Foundation (HPF) is committed to providing patients and health care professionals information about the role of Mycobacterium avium subspecies paratuberculosis (MAP) in immune conditions, and sponsoring innovative human MAP research studies.
Learning to heal
Current research shows that a human form of MAP likely plays a critical role in Crohn's disease, multiple sclerosis, Type 1 Diabetes and other conditions. By empowering patients and providing accessible information about MAP to the community, HPF endeavors to provide healing solutions for those suffering from MAP-driven conditions.
Together we are stronger
The Human Paratuberculosis Foundation strives to develop collaborations between patients and health care providers surrounding the treatment of MAP-driven conditions so these groups can connect, discuss, support and share knowledge. Our social media platforms encourage real-time discussion of the latest research and the sharing of information. HPF plans to sponsor conferences and collaborations of health care professionals focused on human MAP.
MAP 2 Cure
Research strongly suggests that MAP plays a critical role in Crohn's disease, and possibly other immune conditions. While no cure is currently available, the Human Paratuberculosis Foundation is committed to supporting innovative human MAP research studies which could lead to healing, and eventually a cure for MAP-driven conditions.
We will never stop seeking a cure for human MAP-driven diseases.
Board of Directors and Officers
Julie Doyle
Executive Director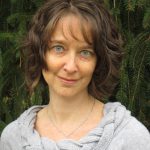 Julie has spent her professional career in the medical and legal sectors. Diagnosed with Crohn's disease two decades ago, she began The Crohn's Infection website in 2015 to provide patients access to the research that healed her. She collaborated with the organizers of the 2015 Game-Changing Concepts in Crohn's Medicine symposium and continues to interface with patients and researchers from around the world in order to provide the latest resources surrounding MAP. She holds a Bachelor of Science in Biology and earned a J.D. from Georgia State College of Law.
Stacey J. Sturner
Assistant Executive Director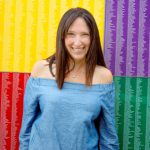 Stacey Sturner brings 20-plus years of communications and event planning experience to Human Paratuberculosis Foundation. She currently serves as Midwest Regional Director of Connecticut-based End Allergies Together, a non-profit organization focused on funding and finding a cure for food allergies. As a parent of a child with Crohn's disease, she organized the 2015 Game-Changing Concepts in Crohn's Medicine symposium to provide the latest research on MAP to patients and health care providers. She earned a bachelor's degree from University of Wisconsin, Madison.
Lisa Kelley
Board member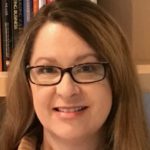 Lisa Kelley is semi-retired from a career in the accounting field. With a history of Crohn's Disease in both her immediate and extended family, she has a strong personal interest in research regarding the disease. She has spent years interacting with researchers, physicians, and patients regarding the role of MAP in Crohn's Disease. She attended the 2015 Game Changing Concepts in Crohn's Medicine symposium. She is also an advocate for fellow bereaved parents.
Lesley James, M.D.
Board Member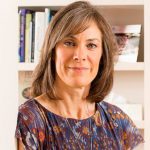 Dr. James is a board certified family physician who graduated from Jefferson Medical College in 1997 and has been practicing medicine since 2002. She is a member of both the AAFP and the AOA honor society. She has also completed the two-year Fellowship in Integrative Medicine at the University of Arizona under noted physician Dr. Andrew Weil. Dr. James' mission is to enrich conventional medical practice with a more natural approach to prevention and healing in one holistic practice.
Sharon Cooney
Board Member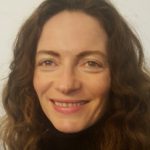 Sharon Cooney has spent the last 9 years striving to create an environment of information and healing for her child who was diagnosed at 16 months with IBD. Her journey has led her to The Human Paratuberculosis Foundation. Prior to this she has worked as a director of franchising with a diverse portfolio of roles including the establishment and development of multiple small businesses, group strategic management, marketing and financial planning. She has a Bachelors of Business Studies from Trinity College, Dublin and a Masters of Business Studies from the University College, Dublin.
Jeffrey Edwards
Treasurer
Jeff Edwards has served in a wide range of jobs throughout his career. After graduating from Rochester Institute of Technology with a B.S. in Mechanical Engineering, he served as an Aviation Officer for eleven years and was honorably discharged at the rank of Major. Since then Jeff has had numerous roles in the production, transportation and maintenance fields and currently works as the building maintenance coordinator at Wegmans Food Markets. He has also earned his M.B.A. from California Lutheran University with a focus on Personal Financial Planning. Jeff currently resides in Rochester, NY with his wife Jennifer and two children.
Research Advisory Panel
The Research Advisory Panel is made up of qualified volunteers who evaluate each submitted research proposal. They provide feedback and a recommendation to the Board on the design, scientific value, and feasibility of funding each proposal. The Human Para Research Advisory Panel members are:
Adrian Bulfon, BHSc
John Channing, BSc, PhD (Chair)
Marianne Mann, MD
William M. Chamberlin, M.D
Medical Advisor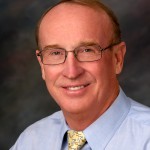 Dr. Chamberlin is a gastroenterologist at Mountain View Regional Medical Center in Las Cruces, New Mexico. He received his medical degree from Tufts University and completed his residency in internal medicine at William Beaumont Army Medical Center. From there, he completed a fellowship in gastroenterology at Walter Reed Army Medical Center. His early work experience took him to positions in Thailand, Southern Australia, Papua New Guinea, Germany and Japan. He served 20 years in the U.S. Army Medical Corps with his last assignment being at Walter Reed Army Institute of Research where he studied the immune systems responses to microbial infections before settling into private practice. His primary research areas are Crohn's disease, hormonal immune regulation, and emergence and evolution in biological systems and disease. He has spoken throughout the world on topics such as The Role of Microbes in Crohn's Disease, Mycobacterium avium paratuberculosis and Crohn's Disease, Biological Networks and Complex Adaptive Systems and on Crohn's Disease as a disorder of autophagy, innate immune deficiency and the potential of 16a bromoepiandrosterone (FepiBro) as a new therapy.
Annabelle Hall
Special Events Coordinator

Annabelle joined the quest for a cure to Crohn's disease in September 2014 after her son was diagnosed. Refusing to accept that no cure was possible, she dove into research and learned about the compelling link between Crohn's and MAP.  Highly committed to the cause, she has been deeply involved in raising awareness and funds for promising research including the Crohn's MAP Vaccine.  She has strong faith in the power of science and firmly believes that by providing financial support to scientists and education of both patients and their doctors about MAP, a cure is within grasp. She spent most of her professional career as a high school teacher in Africa, France, Asia and the U.S. She has a B.A. in Cultural Anthropology and History from the University of California, San Diego and an M.A with Honors in Leadership from Saint Mary's College of California.
John Channing
Technology Innovator
John holds a BSc and PhD in Physics from the University of Manchester and has spent his working career building IT systems for financial services companies.  He first became ill as a 9 year old child, only diagnosed with Crohn's decades later in 2005.  Disillusioned with the lack of progress with a cure for Crohn's following his diagnosis, he decided in 2014 to get actively involved to make it happen.  John believes the internet has enabled radical improvements to be made with how we approach solving complex problems but medical research continues to lag behind.  His personal goal is to help "connect the dots" through the use of innovative technology.