2017 MAP Conference: The Dark Art of MAP Culture
by Dr. Tim Bull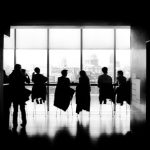 Dr. Bull is is a Senior Lecturer in Infectious Diseases and Associate Dean of the Biological Research Facility at St. George's University of London. His presentation discusses his research on dormant forms of MAP and why cattle is the preferred host.  He discusses factors which may activate MAP out of dormancy in vitro and what is known about the genetics and properties of human strains of MAP. Questions from the audience follow the presentation.
Interview with Dr. Bull
Questions and issues discussed include:
A discussion of Dr. Bull's presentation in common terms.
What is added to the culture media to force MAP out of a dormant state?
Is the objective of your experiments to make MAP grow faster?
What can inhibit MAP growth?
Does freezing kill MAP?
How long does MAP survive in the environment?
How may your findings in the lab translate to human treatments?
How do you establish the zoonotic link for MAP?