2017 MAP Conference: Virulence Factors as Potential Antigens for Serologic Tests
by Dr. Horacio Bach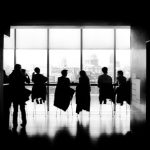 Dr. Bach is an Adjunct Professor in the Division of Infectious Diseases at the University of British Columbia in Vancouver, Canada. His research interests include understanding how pathogenic microorganisms successfully infect and multiply in humans, nanomedicine and antibody design. In his presentation, Dr. Bach discusses how MAP can survive in the macrophage and levels of antibodies found in Crohn's patients vs. healthy control. Antibody levels are measured before and after traditional Crohn's disease treatments are administered.
Q&A Session
Would cholestyramine be effective at hindering MAP due to reduction in available cholesterol?
Can we use VPS33B as a treatment for MAP?
Discussion on how granulomas are created by MAP.
Does this PtpA assay work for other mycobacterial infections like TB?
A discussion on helminth treatments in Crohn's Disease.
Would helminths be able to act as a cellular vacuum clearer for macrophage byproducts?
PowerPoint Slide Presentation
Interview with Dr. Bach
Questions and issues discussed include:
A discussion about Dr. Bach's work and a summary of his presentation.
What does MAP do to block the activation of macrophages?
How does infliximab work on MAP?
What is your opinion on zoonotic potential of MAP?
Is there any message you have for the patients?