2017 MAP Conference: Cross-reactivity of Antibodies Against Microbial Proteins to Human Tissues as a Basis for Crohn's Disease
by Dr. Peilin Zhang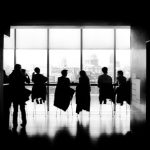 Dr. Zhang is a pathologist and co-founder of PZM Diagnostics, a company which is testing the blood from potential Crohn's patients for the presence of MAP. He details his research here, which includes rarely finding MAP in culture or PCR, but detecting the presence of other bacterial DNA in blood samples. Antibodies to MAP in were found in greater than 70% of patients. Sjogren syndrome antibody levels are discussed as well as cross reaction to human proteins and a proposed mechanism of disease.
Q&A Session
Have you tested MAP in controls?
What protein are you using in your MAP ELISA test?
Have you looked for cross-reactivity among other species?
A discussion of Hsp65 in relation to MAP.