2017 MAP Conference: Treating MAP in Crohn's Disease
by Prof. Thomas Borody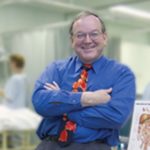 Prof. Borody is a gastroenterologist who is the founder and Medical Director of the Centre for Digestive Diseases in Sydney, Australia. He has established novel therapies in gastrointestinal areas such as Inflammatory Bowel Disease, Irritable Bowel Syndrome, Parasite infestation, Resistant Helicobacter pylori and C. difficile. In this presentation, he discusses how he treats MAP-driven Crohn's disease, treatment for fistulae, the synergy of infliximab with antibiotics and antibiotics in treatment-naive patients. Anti-MAP therapy for pyoderma gangrenosum is also briefly discussed. A group of patients have long-term, medication free remission due to Anti-MAP therapy.
Q&A Session
Why do you "ramp up" antibiotic therapy?
Why do you not use hyperbaric oxygen on all Crohn's patients?
Are there any placebo controlled trials using fecal matter transplant therapy alone in Crohn's disease?
Do you test for MAP, and if so, what lab do you use?
How do you get such high rates of remission in Crohn's disease?
What is the difference between rifampin and rifabutin?
A discussion of therapeutic vaccination.
Are there bacteria other than MAP involved in Crohn's disease?
Why do you include Vitamin D in your treatment regimen?
Interview with Prof. Borody
Questions and issues discussed include:
What is the difference between treatment naive patients and those who have undergone conventional therapies?
Are there any antibiotic trials for children?
Are there any new treatments coming soon?
What can be done for patients who do not respond to AMAT?
Are there any probiotics or supplements you would recommend?
Will AMAT kill your microbiome?
Is MAP a zoonosis?