A Comparison of Laboratory culture methods and antibody assays to assess the Prevalence of Infection by Mycobacterium avium subsp. paratuberculosis in the blood of patients with Crohn's disease and control subjects.
Investigators:
Todd Kuenstner, M.D., M.S. and Raghava Potula, Ph.D. (Temple University)
Ira Shafran, M.D. (Shafran Gastroenterology Center, Florida)
John Aitken, B.S. (Otakaro Pathways, New Zealand)
Tim J. Bull, Ph.D. (TiKa Diagnostics, England)
Irene R. Grant, Ph.D. (Queen's University, Northern Ireland)
Horacio Bach, Ph.D. (University of British Columbia, Canada)
Peilin Zhang, MD., Ph.D. (PZM Diagnostics, West Virginia)
Summary: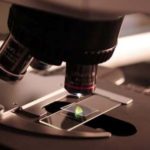 Crohn's disease, a chronic disease affecting the gastrointestinal tract, is generally considered an autoimmune disease. It has been theorized that Mycobacterium avium subspecies paratuberculosis (MAP) plays a role in the development of Crohn's. In livestock, especially cattle, MAP is the causative factor for a diarrheal disease called Johne's disease. MAP infection occurs at a higher prevalence in patients with Crohn's compared to healthy controls, but the current blood culture methods have required 3 to 6 months for growth of the organism and the current method is of relatively low reproducibility. Our study seeks to confirm that Crohn's disease patients have a significantly higher rate of MAP infection than individuals that do not have Crohn's, and to compare more recent rapid culture methods from multiple laboratories. Consenting study patients will provide a blood sample, which will be tested for MAP in the above laboratories that will be blinded to the identity of the participants.
The study will collect 210 blood samples, 60 from adult Crohn's disease patients and 150 adult controls. MAP cultures and antibody studies will be performed in the laboratories of John Aitken, Timothy Bull, Irene Grant, Horacio Bach, Peilin Zhang and Raghava Potula, per the methods detailed in the full proposal.
The total approximate amount to complete the study is $40,000, which will pay for the out of pocket costs of each laboratory and sample transportation costs. The study investigators have not requested compensation for their time or expertise, and no overhead institutional costs have been sought.
Objectives:
The primary objective is to determine whether Crohn's disease patients have a higher rate of MAP infection than those without Crohn's. A secondary objective is to compare the recovery rates of  different MAP culture methods and to compare the rates of positivity of the different MAP antibody assays in Crohn's disease patients vs. controls.
The entire study proposal will be published on HumanPara.org when it is finalized.