Jay – Engineering an Anti-MAP Victory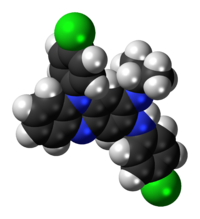 My name is Jay. Growing up, I was a normal boy, or so I used to think. When I was 14 years old, a doctor noticed that while I was continuing to grow taller, I had lost ten pounds in six months. Over the next two and a half months, I had various tests. By the time I was diagnosed with Crohn's disease, I was very skinny and weighed only 100 pounds. The colonoscopy showed that I had pinpoint sized ulcers everywhere. My ileum was a mess with large ulcers in several places, and in some places the tissue showed signs of thickening. I had an endoscopy done, which also revealed the presence of many pinpoint sized ulcers with some noticeable erosion in the duodenum. My blood work showed that I was anemic. My Sedimentation Rate was 48 and my C-Reactive Protein was 8.7. I had electrolyte issues, as well as various other blood cell issues.
The gastroenterologist  wanted to immediately start me on a biologic therapy, but my parents balked at the idea, so he started me on prednisone. Over the next eight weeks, my parents scanned various medical journals trying to gain knowledge and to learn about past and present research into Crohn's disease. They also sought to learn about as many treatment options as possible. At the next appointment with the gastroenterologist, I was given the biopsy results from my prior scopes which showed exudative material or active colitis present in two thirds of the tissue samples. However, the gastroenterologist did nothing! At my parents' urging, he reluctantly prescribed the antibiotic metronidazole (Flagyl) for one month. Once again, he strongly urged my parents and me to start a biologic treatment.
In the meantime, my parents thought that I should try an all liquid diet; and a new specialist. I started seeing another gastroenterologist fifty miles away.  The new gastroenterologist was more supportive. He recommended that I continue the liquid diet until the prednisone had been completely phased out. I stayed on the all liquid diet for over 9 weeks. I then transitioned back to regular food over the next month. By the time I had fully transitioned back to eating a regular diet, my blood tests started to indicate that my inflammation problems were waking up again. The gastroenterologist suggested that we try mesalamine.  As blood tests showed that my inflammation was continuing to worsen, he raised the dose.
At this time, I started to have short lived episodes of severe pain several times a day. As a result, he strongly urged my parents to switch to immunosuppressant therapy. Again my parents balked at the idea of taking immunosuppressant drugs and biologic therapies. They started reading the research of Dr. Thomas Borody in Australia where he used a triple antibiotic therapy of clarithromycin, rifabutin and clofazimine to fight Crohn's disease. They brought copies of several journal articles to the doctor for his review. He thought that triple antibiotic therapy was much too potent and radical a treatment to attempt. My parents, with yet another set of journal articles, were able to persuade him to let me try treating my Crohn's disease with another antibiotic: rifaximin. I stayed on rifaximin for well over three months. At that point, the gastroenterologist offered to do a camera-pill endoscopy to reevaluate my disease. The camera revealed that things were much better overall, but in two places there was a two inch stretch of pseudo-polyps. While there was less disease present in the ileum, any disease meant treatment failure to him. He told us that time was running out and it was time to get serious about switching to immunosuppressant therapy.
My parents did the only thing they could: they decided that it was time to bail on the second gastroenterologist and find a third one. This time, my parents started the search by contacting doctors who had authored medical journal articles supporting multiple antibiotic treatment in Crohn's disease. While none of them would see pediatric patients, several suggested we contact Dr. William Chamberlin. My parents contacted him and scheduled an appointment with him. After examining me and looking at the various test results, Dr. Chamberlin agreed to start triple antibiotic therapy.
The first few months were the hardest, but I did not have any unbearable side effects. After a few months, I started having entire days where the short lived episodes of severe pain stopped and I did not have any stomach pain. Up until that point in my life, I never complained about stomach pain because I thought that was the normal way people felt. I did not realize that it was abnormal to have continuous stomach discomfort. While I am not cured, I am in complete clinical remission. Thank you Dr. Chamberlin!
I have now been seeing Dr. Chamberlin for more than three and half years and have continued with the triple antibiotic therapy under his guidance.  My C-Reactive Protein levels have declined significantly and my Sedimentation Rate is now within normal range. Although I still have the occasional issue with iron absorption, all of my other blood tests have returned to mid-range values.  My last colonoscopy showed only minor disease activity. More importantly, only one of the latest biopsies showed any tissue irregularities. My growth in the teenage years seems unaffected. I am now 6 feet 1 inch tall, which is an inch taller than my father. My weight is a healthy 160 pounds and I feel great. Last fall, I started studying engineering at one of the top universities in the country. During the school year, my Crohn's disease did not interfere even a single day with my college education.
I think it is time for the medical profession to stop imposing a double standard when it comes to triple antibiotic therapy. I am tired of doctors continually warning me about the dangers of "doing nothing" to treat my disease and telling me to call when I want to get "serious" about "actually treating" my disease.  I feel that these same doctors would never say this if I was on a biologic or an immunosuppressant medication.  Through a friend, I know of two other Crohn's patients who are being treated with biologics. They have now had multiple surgeries for intestinal obstructions, and yet their doctors keep pushing forward with recommending biologic therapy.
It's time for the medical profession to get serious about eliminating the Crohn's disease infection!  I am grateful for Dr. Chamberlin's continuing care and his colleagues' relentless pursuit and research into treating Crohn's disease as an infection. I'm even more grateful that I have not needed to take any biologic or immunosuppressant therapies.