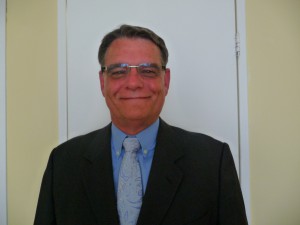 Patrick McLean holds a Bachelor of Science degree in Chemistry from the University of Minnesota. After four years in basic and applied research in protein nutrition, he moved into sales and marketing for J. Hungerford Smith Co., International Multifoods Corporation (US and Canada) and Catelli Ltd (Canada). In 1983 Patrick joined Ralston Purina Co. (Canada) and became Vice President, General Manager for the animal health division. He has spent the past 20 years in the pharmaceutical industry with strategic marketing, communications and operational management responsibilities.
In 1999 Patrick joined Axcan Pharma Inc., a leading specialty pharmaceutical company in the field of gastroenterology, as Vice President, Sales and Marketing for North America. In 2000 he became Vice President, General Manager for Canada and Europe and, in 2001, Senior Vice President for European Commercial Operations. During his tenure at Axcan, Patrick successfully negotiated 32 international licensing agreements. Patrick built Axcan's European business with a fully integrated company in France, a logistics and marketing office in Germany, a sales group in the UK and a joint venture in Poland. In addition to these own-organization companies, he established a licensing and distribution network with pharmaceutical companies across 18 countries, including three in South East Asia. Upon his retirement from Axcan, Patrick moved to Australia where he and Prof. Tom Borody started a biotech company, Giaconda Ltd., and began development of five of Tom's therapies including a triple antibiotic treatment for MAP infection in Crohn's disease. This was ultimately sold to RedHill Biopharma and Patrick is remains the CEO and acting Chairman of the company.
He currently serves as Product Manager at Redhill, an emerging Israeli biopharmaceutical company focused primarily on the development and acquisition of late clinical-stage, proprietary, orally-administered, small molecule drugs for the treatment of inflammatory and gastrointestinal diseases, including gastrointestinal cancers.  One such drug is RHB-104, which is a potentially groundbreaking antibiotic combination therapy in oral capsule formulation, with potent intracellular, antimycobacterial and anti-inflammatory properties. RHB-104 is based on increasing evidence supporting the hypothesis that Crohn's disease is caused by the Mycobacterium avium subspecies paratuberculosis (MAP) infection in susceptible patients.
Patrick is a past president and honorary lifetime member of the Pharmaceutical Marketing Club of Québec and is fluently bilingual in English and French.
To learn more about the RedHill Biopharma RHB-104 Crohn's disease study, please visit Clinicaltrials.gov.