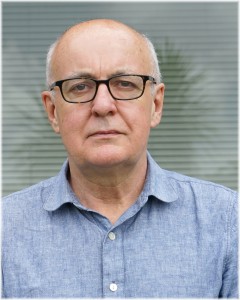 John Aitken is a free-lance microbiologist based out of Christchurch, New Zealand and the senior director of Otakaro Pathways, Ltd. Prior to his current position, he has worked in medical microbiology for public and private providers for more than 40 years. In his "spare time" he has established a microbiological environmental testing laboratory.
His particular areas of interest are antimicrobial resistance and emerging bacterial infectious diseases. The majority of his work involves an understanding of the underlying relationships between microorganisms, plants, and animals. John strongly believes that a solution can only be found if the life cycle of the problem organism is completely understood; the rest will follow.
His experience in bacteriology and his networks with other medical laboratory scientists has been invaluable in the investigation of emerging pathogenic organisms. As in most businesses, his work is directed towards financially and sustainable solutions to complex problems. John is presently involved in research surrounding:
Infection control principles as applied to Johne's disease.

The relationship between autoimmune diseases and Mycobacterium species.

Bioremediation, particularly as applied to the use of naturally occurring microorganisms.
His publications include:
RB Gearry, JM Aitken, RL Roberts, S Ismail, J Keenan and ML Barclay. Gastrointestinal: Mycobacterium avium paratuberculosis and Crohn's disease. J. Gastroenterol Hepatol. 2005 Dec;20(12):1943.
To contact Mr. Aitken's laboratory for MAP sample testing, please visit the Otakaro Pathways site.