Dr. William M. Chamberlin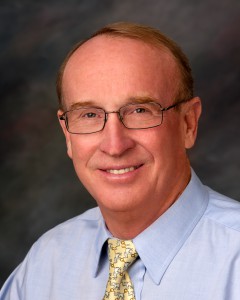 Dr. William M. Chamberlin is a gastroenterologist at the San Antonio Military Medical Center in Texas. He received his medical degree from Tufts University and completed his residency in internal medicine at William Beaumont Army Medical Center. From there, he completed a fellowship in gastroenterology at Walter Reed Army Medical Center. His early work experience took him to positions in Thailand, Southern Australia, Papua New Guinea, Germany and Japan. He served 20 years in the U.S. Army Medical Corps with his last assignment being at Walter Reed Army Institute of Research where he studied the immune systems responses to microbial infections before settling into private practice. His primary research areas are Crohn's disease, hormonal immune regulation, and emergence and evolution in biological systems and disease.
He has spoken throughout the world on topics such as The Role of Microbes in Crohn's Disease, Mycobacterium avium paratuberculosis and Crohn's Disease, Biological Networks and Complex Adaptive Systems and on Crohn's Disease as a disorder of autophagy, innate immune deficiency and the potential of 16a bromoepiandrosterone (FepiBro) as a new therapy.
If you are a member of the United States Military and would like make an appointment with Dr. Chamberlin, please contact the San Antonio Military Medical Center.
His publications include: