GeneThera Press Release Details Expansion Into Crohn's Disease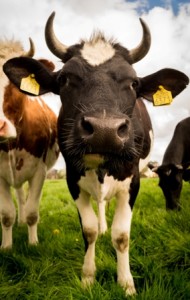 Dr. Tony Milici, GeneThera founder and CEO, announced his company's expansion into the Crohn's disease research field in a press release on January 25, 2016. A molecular biologist with decades of experience, Dr. Milici was in attendance at the First International Research Symposium on MAP and Crohn's Disease held in Chicago this past August. (See his prior press release regarding the symposium released on September 29, 2015.) His company is dedicated to improving food safety by applying the latest molecular technologies to eradicate zoonotic diseases (those which cross from animals to the human population) such as Johne's disease. Since it has long been thought that Johne's disease, which is caused by the pathogen Mycobacterium avium spp paratuberculosis (MAP), has a zoonotic link to Crohn's disease, GeneThera's research could provide critically needed solutions.
From the press release below, it appears that GeneThera has acquired a facility which will allow for MAP testing in not only animals, but in humans as well. Additionally, it will allow for expansion into Johne's and Crohn's disease vaccine research. We at The Crohn's Infection are thankful for the efforts of researchers like Dr. Milici and GeneThera, and wish them success!
GENETHERA SECURES NEW LABORATORY FACILITIES TO EXPAND TECHNOLOGY PLATFORMS
WESTMINSTER, Colo., Jan. 25, 2016 (Globe Newswire) — GeneThera Inc. announced today that it has secured a new laboratory facility. Dr. Tony Milici, CEO of GeneThera, stated; "This is an important step towards expanding our molecular robotics and DNA therapeutic vaccine platforms". The 8,000 square feet facility will be a fully integrated molecular robotics laboratory, which will house GeneThera IRSA robotic equipment to test milk products. It will also test Chron's disease to detect Mycobacterium Para tuberculosis in a highly sensitive way. In addition, we will have a "state-of-the-art" DNA vaccine laboratory fully dedicated to the development of Johne's and Chron's disease therapeutic vaccines." GeneThera is planning to move to the new laboratory facility once space renovation is completed. The projected moving date is presently scheduled for March 31st 2016.
Mycobacterium Avium Para tuberculosis (MAP) is the causative agent of Johne's disease also known as Para tuberculosis. Johne's disease (JD) is a globally devastating incurable chronic inflammatory intestinal disease of dairy cow, sheep, and goats. It has been estimated that over 70% of the dairy cowherd in the US alone are infected with MAP. A large number of studies have shown a relation between JD and Crohn's disease; a severe and possibly, lethal chronic inflammatory disease of the human intestine. MAP is resistant to standard pasteurization procedures. Recent studies have also shown baby formula samples were positive for MAP infection.
About GeneThera, Inc.
GeneThera, Inc. is a molecular biotechnology company located in Denver, Colorado. The Company's proprietary diagnostic solution is based on a genetic expression assay, GES and Johne's disease management system, HERDCHECK, designed to function on a highly automated molecular robotics platform. This platform enables GeneThera to offer tests that are presently not available from other technologies. The GES and HERDCHECK systems are designed for a host of individual diseases, the current priority being Johne's disease.
This press release contains forward-looking statements, which are made pursuant to the Safe-Harbor provisions of the Private Securities Litigation Reform Act of 1995. Words such as "intends," "believes," and similar expressions reflecting something other than historical fact are intended to identify forward-looking statements, but are not the exclusive means of identifying such statements. These forward-looking statements involve a number of risks and uncertainties, including the timely development and market acceptance of products and technologies, the ability to secure additional sources of finance, the ability to reduce operating expenses, and other factors described in the Company's filings with the Securities and Exchange Commission. The actual results that the Company achieves may differ materially from any forward-looking statement due to such risks and uncertainties. The Company undertakes no obligation to revise or update any forward-looking statements in order to reflect events or circumstances that may arise after the date of this release.