FDA Warning for Fluoroquinolone Antibiotics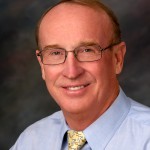 by Dr. William Chamberlin
On July 26, 2016, the United States Food and Drug Administration (FDA) issued a warning regarding the use of antibiotics in the fluoroquinolone class. These include levofloxacin (Levaquin), ciprofloxacin (Cipro), ciprofloxacin extended-release tablets, moxifloxacin (Avelox), ofloxacin and gemifloxacin (Factive).
While these drugs are very effective for treating serious bacterial infections, they have frequently been used in uncomplicated bacterial infections. In fact, two of these drugs (levofloxacin and ciprofloxacin) are sometimes prescribed to treat Crohn's disease via a pathogen model (AMAT). However, the risks associated with the fluoroquinolone class of medications are serious. The FDA warns that fluroquinolones are associated with disabling side effects involving tendons, muscles, joints, nerves and the central nervous system. These side effects can occur hours to weeks after exposure to fluoroquinolones and may potentially be permanent. Therefore,  the FDA has determined that fluoroquinolones should be reserved for use in patients with these conditions who have no alternative treatment options.
The full FDA News Release should be reviewed by any patient who is currently taking one of these medications or believes they may have damage from taking one of these medications.
Because of this, I will no longer recommend the use of levofloxacin or ciprofloxacin for the treatment of Crohn's disease, except in extreme cases where the benefits may outweigh the serious risks.
To Patients Who Were Prescribed a Fluoroquinolone by Dr. William Chamberlin
(Please note: Patients who were prescribed a fluoroquinolone antibiotic by another doctor should contact that doctor, and not Dr. Chamberlin, to review the continued use of this medication in their case in light of the recent FDA News Release.)
Any patient who was prescribed a fluoroquinolone antibiotic by me should contact my office at their earliest convenience to discuss continued treatment options. If you are a patient of mine who believes you have symptoms caused by this class of medications as described above, please contact my office to discuss your condition and ongoing treatment options.
There are many different antibiotics that may be effective in an AMAT protocol. I am happy to assist my patients with the transition away from the fluoroquinolone antibiotics to a less risky protocol which will effectively treat their Crohn's disease.  My office contact information is as follows:
Dr. William Chamberlin
MountainView Digestive Health
4351 E. Lohman, Suite 320 
Las Cruces , NM 88011 
Phone: (575) 522-0116 
Fax: (575) 522-0094
Hours: Monday through Friday 9:00 a.m. to 5:00 p.m. MST