Welcome to the Human Paratuberculosis Foundation

The Crohn's Infection is proud to announce the formation of our new non-profit organization: Human Paratuberculosis Foundation. Human Paratuberculosis Foundation, Inc. is a non-profit organization founded in 2016 under the laws of the State of New York. We are also an approved  IRS 501(c)(3) non-profit organization.
Managed by a dedicated group of volunteers, the Human Paratuberculosis Foundation (HPF) is committed to providing patients and health care professionals information about the role of Mycobacterium avium subspecies paratuberculosis (MAP) in immune conditions. HPF also plans to support innovative human MAP research studies which could lead to healing, and an eventual cure for MAP-driven conditions. We will never stop seeking a cure for human MAP-driven diseases.
Our new site, HumanPara.org, has many additional features and new information about other MAP-driven conditions like Multiple sclerosis, Type 1 diabetes and Sarcoidosis. It's been streamlined to provide easier access to the information you need. We have plenty of new content and educational resources planned for the future, including articles from MAP researchers, printable packs for both patients and health care providers, and a new section on the impact of dietary and lifestyle measures. We will include new research as it progresses. We invite you to peruse the new site and discuss the information with your doctor.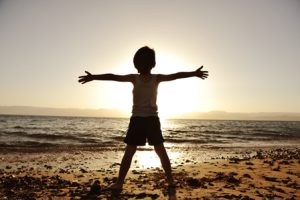 One advantage of HPF is that we have the ability to facilitate and sponsor innovative MAP research and conferences. An obstacle to MAP research and implementation of MAP therapies has been the lack of funds available for large scale research studies and the lack of knowledge about existing MAP research in the mainstream medical community. HPF hopes to partner with MAP researchers to sponsor trials of innovative human MAP research. We also want to promote conferences which make the latest MAP research available to the medical community.
Our hope is that HPF can become a central MAP hub, joining together the patients and medical professionals, where knowledge is shared and support is given.
2017 Map Conference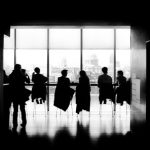 On March 24-25th, MAP experts from around the world will gather in Philadelphia to present the latest research in MAP science. Each researcher will present recent advances from his/her group to the assembly in an interactive format. A working session will follow the presentations, where researchers and doctors will collaborate to formulate a plan to advance MAP science.
Although this conference is limited to doctors and researchers, we're excited to announce that HPF has been invited to record the presentations and conduct interviews with presenters and attendees. These will be available on HPF free of charge. HPF and the conference organizers understand that some may not be able to access these presentations unless they are freely available, and the desire of HPF is to make high quality, accessible information available to ALL.
Human Paratuberculosis Foundation would like to be an official sponsor the 2017 MAP Conference. In support of the researchers who are coming from around the world and bearing the costs of their own expenses to attend the conference, HPF would like to extend a sponsorship campaign to our members. We are hoping to raise $2,000 to sponsor the luncheons associated with the conference. If you are financially able and would like to support the researchers who are attending this conference, consider making a donation. We thank you for your generosity.