MAP and Crohn's Disease in the News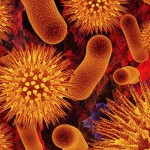 Some of you may have seen these recent news articles regarding MAP and Crohn's disease. For those of you who missed it, here's a brief recap. I particularly enjoyed listening to the two new interviews given by Prof. Thomas Borody.
Christchurch Woman Says Drug and Determination Cured Her Crohn's
One of the original patients treated with Anti-MAP therapy by Prof. Thomas Borody, Kimberley Coleman was treated for 9 years. She has remained symptom free for an additional 9 years since discontinuing Anti-MAP therapy. Read the full story here: http://www.stuff.co.nz/national/health/77041031/Christchurch-woman-says-drug-and-determination-cured-her-Crohns.
Doctors Have Potentially Found a Cure of Crohn's Disease.
This article gives details of the RedHill Biopharma RHB-104 Phase III trial in Australia and New Zealand, which was recently launched. It also has some striking before and after photos of damaged and healed intestine utilizing Anti-MAP therapy. http://www.mamamia.com.au/doctors-have-potentially-found-a-cure-of-crohns-disease/.
Clinical Study Testing a Novel Approach for Crohn's Disease Treatment
This is a nine minute interview with Prof. Thomas Borody in which he talks about treatment of Crohn's disease with Anti-MAP therapy and gives some background on MAP. He also discusses the RedHill Biopharma clinical trial and why this therapy works for Crohn's disease patients.http://healthprofessionalradio.com.au/2016/03/09/health-service-hospital-management-segment-map-us/.
Professor Thomas Borody on Crohn's Disease and Gut Health
In this nearly 8 minute interview, Prof. Borody talks about Anti-MAP therapy, C. Diff. infection, fecal matter transplants and the "crapsule." https://soundcloud.com/trialwire/professor-thomas-borody-on-crohns-disease-and-gut-health.