AMAT: Together We Are Stronger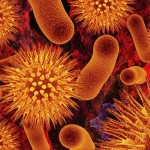 On June 14, 2016, the journal Gut Pathogens released a new study entitled "RHB-104 Triple Antibiotics Combination in Culture is Bactericidal and Should be Effective for Treatment of Crohn's Disease Associated with Mycobacterium paratuberculosis." The researchers from the University of Central Florida (including Dr. Saleh Naser) found that the raw active ingredients used in RHB-104 worked together in combination to inhibit the growth of 16 Mycobacterium avium paratuberculosis (MAP) strains and 19 other mycobacterial species.
It's been said that together we are all stronger. Crohn's disease researchers and patients have banded together to share knowledge, provide support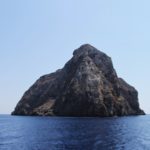 and learn from the community for nearly a year on The Crohn's Infection website and the private Facebook group. Friendships have been forged, fears have been shared, acceptance and compassion abounds. No man is an island; and that is particularly true when facing a debilitating, chronic disease like Crohn's. The research below puts a new twist on this familiar refrain.
General Overview
For those new to our site, a bit of background which highlights the importance of this study: RHB-104 is a groundbreaking antibiotic formulation with potent intracellular, antimycobacterial properties. This therapy is based on the hypothesis that Crohn's disease is caused by a MAP infection in certain genetically susceptible patients. Treatment of Crohn's disease in this manner is termed Anti-MAP therapy, or Atypical Mycobacterial Antibiotic Therapy (AMAT). For more information on AMAT, please see the Treatment of Crohn's via Anti-MAP Therapy page. 
RedHill Biopharma is currently conducting a Stage III clinical trial of RHB-104 in Crohn's disease patients at locations around the world. The active ingredients in RHB-104 are the antibiotics (1) clarithromycin, (2) rifabutin and (3) clofazimine. At the full dosage, the patient receives 950 mg. of clarithromycin, 450 mg. of rifabutin, and 100 mg. of clofazimine daily. 
Study Findings
Returning to the research study with this background in mind, the researchers here tested the raw active antibiotics at the percentages contained in RHB-104 (clarithromycin, rifabutin, and clofazimine) alone and in combination in culture against 16 strains of MAP isolated from human Crohn's disease patients, 9 strains of Mycobacterium avium and 10 other mycobacterial species. (NOTE: The researchers did not test RHB-104 itself, but the active antibiotics of RHB-104 in their relative percentages.) They measured the Minimum Inhibitory Concentration (MIC) of each antibiotic individually, in dual combinations and as a triple therapy against these species to determine how much of each antibiotic/combination it would take to inhibit bacterial growth. (Here, Minimum Inhibitory Concentration is defined as the lowest amount of a chemical that will completely inhibit bacterial growth.) 
The results showed that the triple combination of clarithromycin, rifabutin, and clofazimine contained at the relative percentages in RHB-104 was the most effective at inhibiting mycobacterial growth. 
Additional Important Findings
The researchers cultured MAP from the blood, milk and tissue of Crohn's disease patients, showing zoonosis (a disease that is transferred from an animal to the human population).

Eliminating MAP concurrently with healing may result in a cure for Crohn's disease patients.

Many of the MAP strains were resistant to each antibiotic individually, but were not resistant to the triple antibiotic combination.

Combining two antibiotics was less potent than using the triple combination.

The MIC for the triple antibiotics combination was lower than for any of the two drug combinations tested.

The triple combination of antibiotics was more potent than each individual antibiotic against non-MAP strains.

Using a single drug against a mycobacterial species could promote drug resistance.

MAP in humans lack a cell wall, so antibiotics that target a cell wall will be ineffective and could lead to harmful resistant bacteria.
Conclusion
Due to it's excellent synergistic effect, this triple combination of antibiotics could be the "most effective regimen to treat Crohn's disease cases associated with MAP infection." Another example of the mantra that together we are stronger.
For further information, read the full study in the Gut Pathogens journal.